Util sustainability analytics
What do you get ?
Util data addresses key questions about a company's impact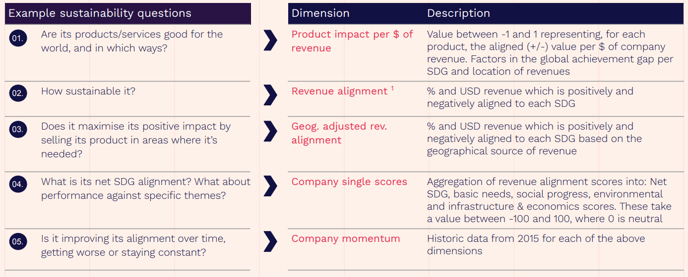 Util give you the tools to understand the current and historical impact of a portfolio on the SDGs.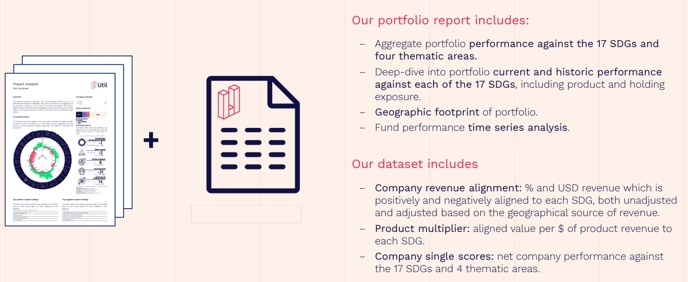 What does it look like?
Util portfolio report shows the fund's impact on the SDGs, weighted by exposure.